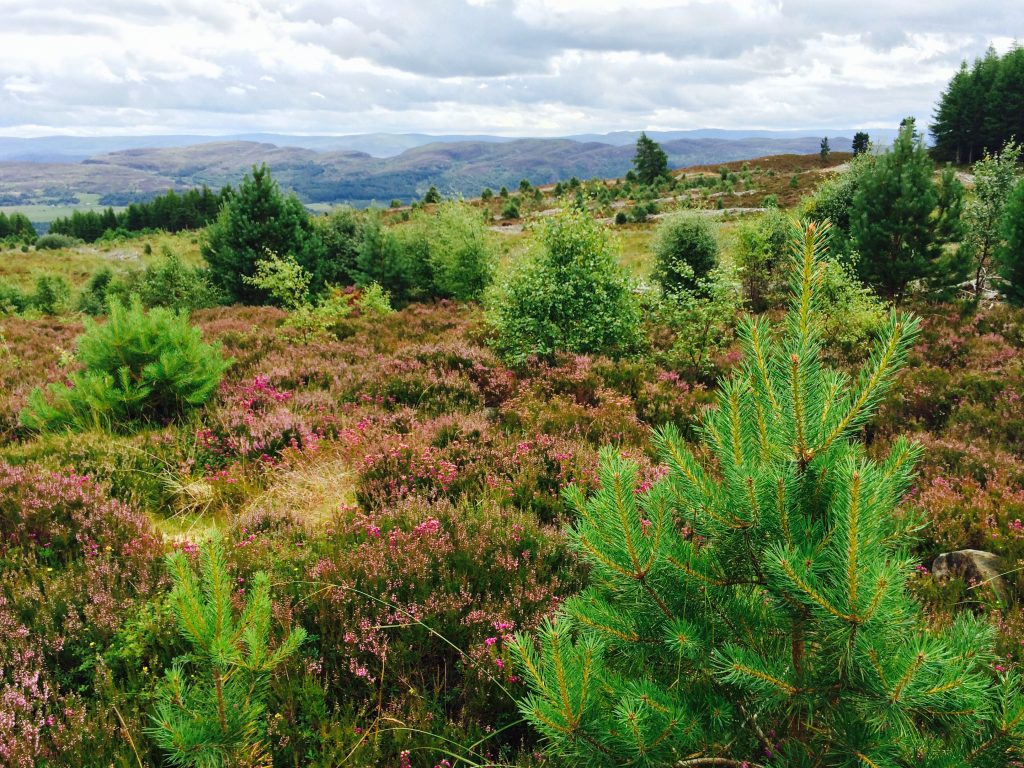 Sylvestrus consultant Dietrich Pannwitz advises the Abriachan Forest Trustees on how best to manage the ongoing forest development at each monthly meeting. This has mostly been carried out through a Low Impact Silvicultural System (LISS) with the resulting improvements in flora and fauna becoming obvious to all visitors to the forest. However, with continuous cover thinning, the risk of windblow is quite high so there is a continuous clearing operation which results in a steady supply of firewood and some pulp transported to Norbord. A mosaic of scots pine, downy birch, rowan, oak, aspen, alder and larch has been planted as well as sitka spruce in different blocks of the forest.
The estimated weight of windblown timber harvested and removed by Euroforest will be 1,900tonne and it should be noted that all AFT lorries have been travelling the, more expensive, long way round and not using the brae. CO2 lock up in the forest is estimated to be 1,500 cubic metres/annum
Despite the devastated appearance, after harvesting or windblow, we know regeneration and replanting will ensure the new diverse woodland will provide an excellent habitat for a wide variety of species…thus meeting the "improving the biodiversity " aim of our forest management. Standing dead wood has been left to provide raptor perches and  des res invertebrate niches.