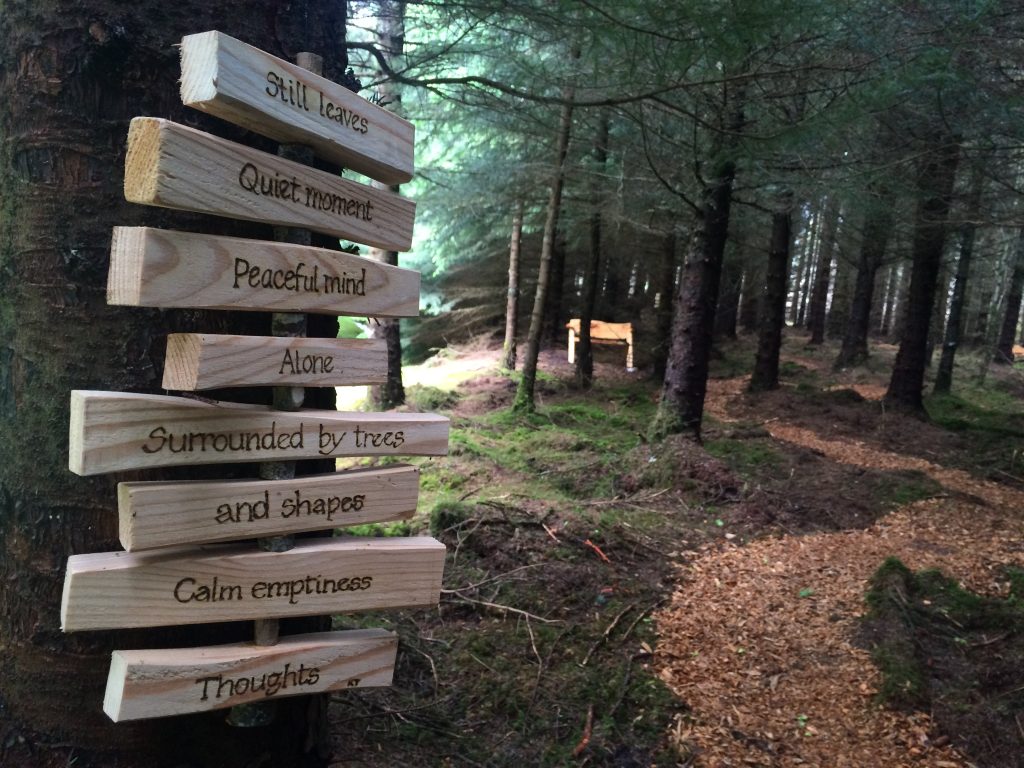 In 1998 encouraging access for all was the original driver for the community management of the forest. Since then of course the Scottish Access Legislation has come into play so, as long as people behave responsibly, they can enjoy access across Scotland. The 40km path network, with interesting features to discover on foot and on bike, provide lots of opportunities for physical activity have made Abriachan a great place to improve health and wellbeing.
Branching Out programmes – greenspace on referral have been run in Abriachan for years and the training, funded by Forestry Commission Scotland, has resulted in groups of adults who have mental ill health in other areas across Highland benefiting from the regular activities, socialising and exercise in the calming outdoor environment. Regular volunteers who have progressed from Branching Out have now become involved in the Roots to Resilience : Growing made easy project funded by the Scottish Government's Climate Challenge Fund. They are cultivating vegetables, learning to cook wholesome meals using seasonal produce, reducing food miles and therefore CO2e.
More recently wellbeing improvements have been developed further by the introduction of Outsider Decider Skills – a "toolbox" of strategies to use when the need arises. Adults who have support from NHS community mental health teams already recognise and use Decider Skills. Abriachan staff are now working in partnership with secondary schools to roll out Outsider Decider with groups of young people.